By MARK PEARSON Follow @Journlaw
Thousands of employees internationally are already working from home in COVID-19 self-isolation because of their recent travel, related symptoms or immune system vulnerability.
But to do so while habitually checking the news on devices – and allowing 24/7 news channels to play non-stop in the background – might erode your productivity and increase stress and anxiety.
A foundational element of media literacy in the digital era is striking an appropriate balance between news consumption and other activities. Even before the current crises, Australian research demonstrated news avoidance had risen among news consumers from 57% in 2017 to 62% in 2019, driven by a sense of news fatigue.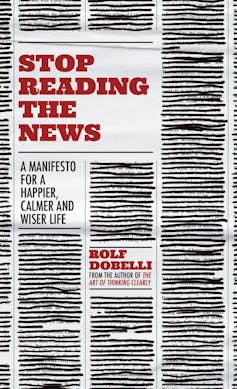 Self-help expert Rolf Dobelli implores us to stop reading the news. While he advocates going cold turkey and abandoning all packaged news consumption, Dobelli makes exceptions for long-form journalism and documentaries.
So too does philosopher Alain de Botton in The News – A User's Manual, while proposing more positive news and journalism's examination of life's deeper issues, emotions and aesthetics.
In journalism education there has been a move towards "peace journalism", "mindful journalism", "constructive journalism" and "solutions journalism", where the news should not merely report what is wrong but suggest ways to fix it.
Please read the full article – including my five tips on how you can stay in the loop at home while you get your work done (and help maintain your mental health)  here.
Disclaimer: While I write about media law and ethics, nothing here should be construed as legal advice. I am an academic, not a lawyer. My only advice is that you consult a lawyer before taking any legal risks.
© Mark Pearson 2020 – the moral right of the author has been asserted.