By MARK PEARSON Follow @Journlaw
Journalist in residence colleague at Griffith University, Walkley Award-winner Nance Haxton, has produced a quality podcast on Trust and Press Freedom as a special instalment of Griffith Review's The Backstory.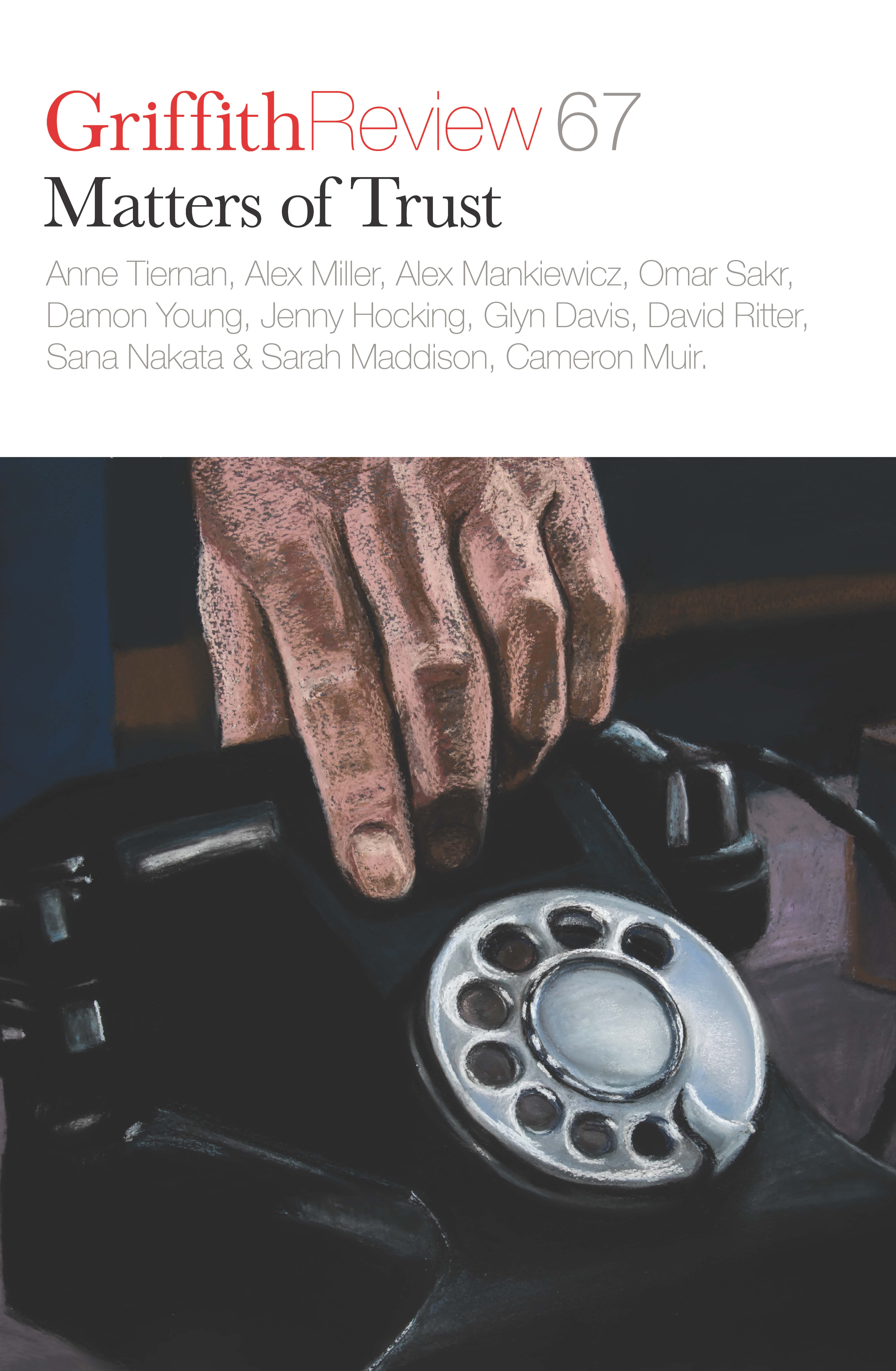 It
includes interviews with yours truly (Mark Pearson @journlaw), along with prominent journalists and academics Damien Cave, Matthew Condon, Trent Dalton, Peter Greste, Kate McClymont, Hugh Riminton, Gerard Ryle, Leigh Sales, Julianne Schultz, Sandra Sully and Mark Willacy.
As explained by
Griffith Review
, Haxton explores 'Matters of Trust' through the prism of the media – access to information, the processes of injunction and defamation that limit media freedom, the absence of a constitutionally enshrined right to freedom of expression, the shrinking of news sources with the closure of AAP and many regional newspapers, and the need for journalists to strive harder to earn more respect.
Read the episode transcript here.
More articles about trust, freedom, transparency and threat can be found in Griffith Review 67: Matters of Trust  – the current edition.
Print, PDF, ePub and Kindle versions, as well as subscriptions can be accessed here.
---
Disclaimer: While I write about media law and ethics, nothing here should be construed as legal advice. I am an academic, not a lawyer. My only advice is that you consult a lawyer before taking any legal risks.
© Mark Pearson 2020 – the moral right of the author has been asserted.